The Kolpin brand was established in 1943 in Central Wisconsin by Howard Kolpin, who was an avid outdoorsman and hunter. He opened his business to make accessories for himself and other people who shared his passion for activities in the big wild. This attitude was carried over through the decades of successful development and growth, and now the company offers a huge assortment of products designed to make the lives of hunters, outdoorsmen, and farmers easier and their time spent outside more enjoyable.
Kolpin specialists and designers use modern tools and equipment, including CAD capabilities to ensure that the products they draft match your vehicle perfectly. This Kolpin full tilting windshield is a great example. It is made of a solid polycarbonate and features a scratch-resistant hard coating. You can install it with simple hand tools in minutes and quickly remove it if needed.
Kolpin® - Full Tilting Windshield - POWERSPORTSiD.com
https://www.powersportsid.com/kolpin...indshield.html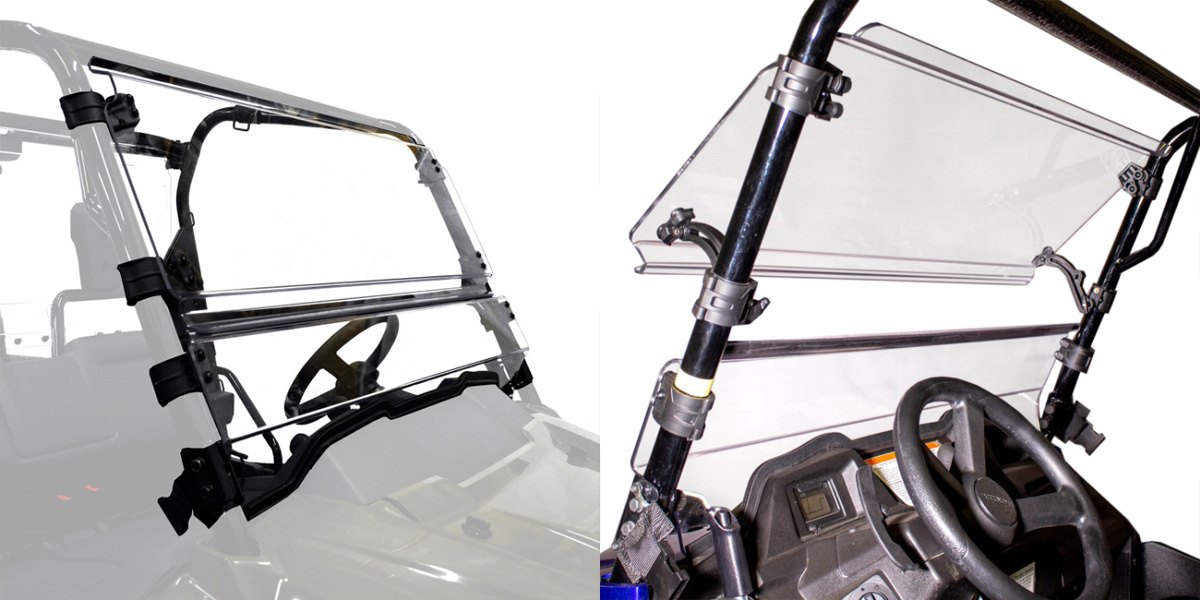 Features:
Versatile three-position tilt mechanism permits airflow into the driver compartment if desired
Opens 3" or 5 1/2"
HC (Hard Coated) 1/4" abrasive-resistant polycarbonate with scratch-resistant finish
Extremely durable injection molded clamps
All stainless steel, black coated finish hardware
Easy installation
Toolless quick-release top windshield piece
Open positions are designed for low-speed riding ONLY
Trailerable in closed position ONLY
Removable without tools
Fitment:
2009-2013 Honda MUV700 Big Red
2015-2017 Honda SXS500 Pioneer 500
2014-2017 Honda SXS700 Pioneer 700
2014-2017 Honda SXS700 Pioneer 700-4
For more information, go to the product page.
You can browse the full catalog of Kolpin products by clicking the link below:
https://www.powersportsid.com/kolpin/
If you have any questions, feel free to contact us here or call our tech specialists at 888.903.4348