Take a look at the advanced EVO M full exhaust system by Big Gun Exhaust. Big Gun has been consistently using the EVO M Series for over ten years now. Even though there have been advancements throughout the years, achieving observable performance benefits has always been the goal of Big Gun Exhaust engineers. Even an adult guy would undoubtedly feel like a little kid while hearing the deep, throaty tone revving the engine. The EVO M series is perfect for children (or adults) who want their tiny MX or ATV model to have greater power and better sound.
Note that the factory-set air/fuel ratio of a vehicle can be thrown off when an aftermarket, higher-flowing exhaust is installed. Better airflow through the engine means that now more fuel needs to be added to the mixture for best performance, therefore the engine needs to be properly tuned.
Big Gun Exhaust® - EVO M™ Full Exhaust System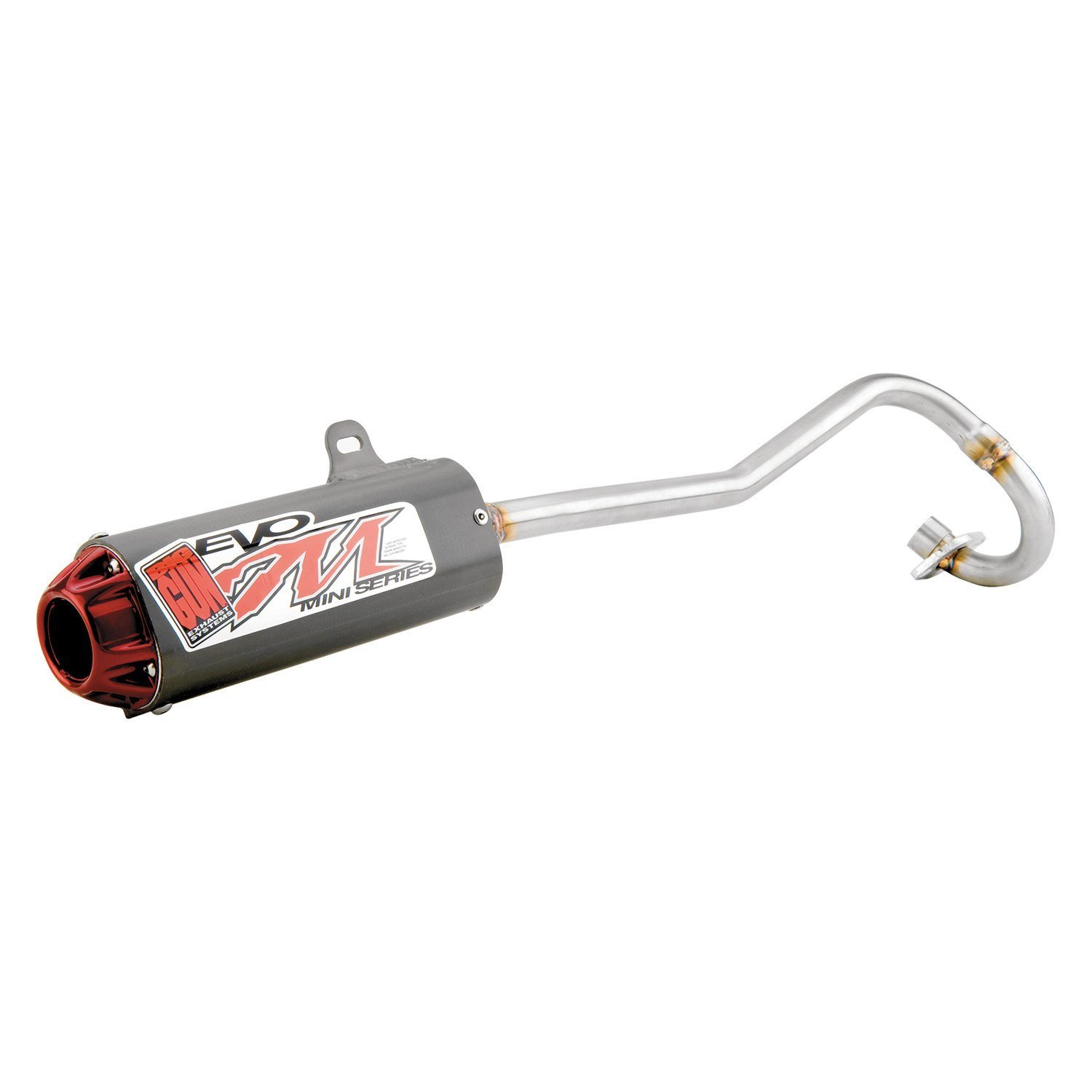 EVO M™ Exhaust System by Big Gun Exhaust®. At POWERSPORTSiD.Com You can find a comprehensive line of Big Gun Exhaust®. replacement and performance parts and accessories which ensure reliability and superior performance.

www.powersportsid.com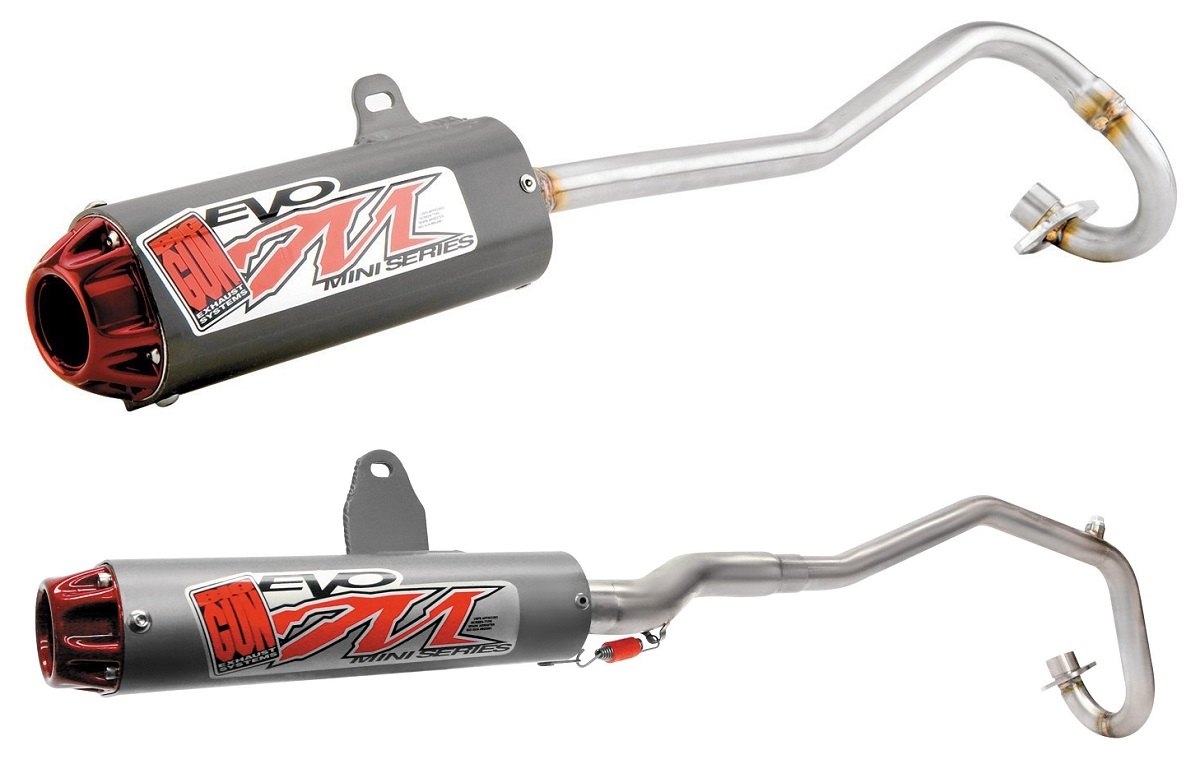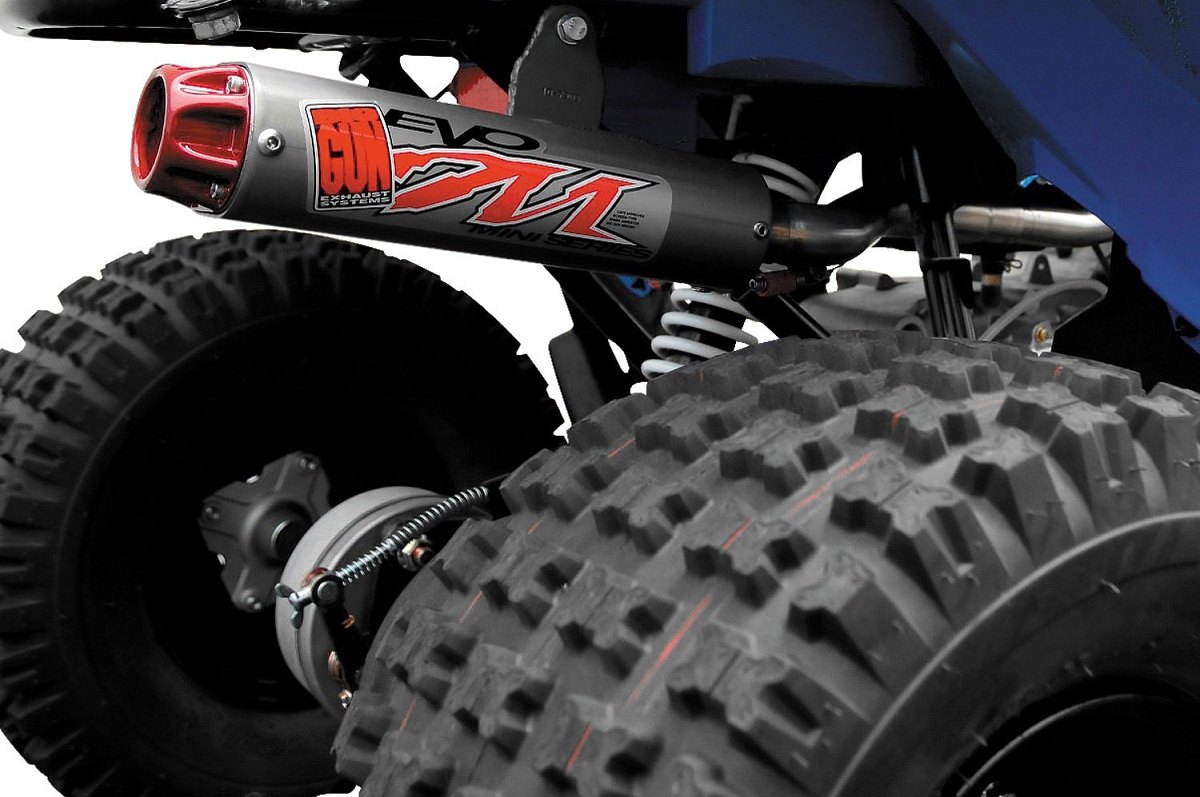 Fitment:
Honda
2013-2022 CRF 110F | 2001-2013 CRF/XR 100 | 2000-2022 CRF/XR 50 | 1997-2012 CRF/XR 70 |
2001- 2013 CRF/XR 80 | 1993-2022 TRX 90 / F / EX
Features:
• Made for various 50cc - 110cc models
• Hard anodized specialty aluminum muffler
• TIG welded 304 stainless steel mid pipe / head pipe
• Red powder coated stainless steel end tip
• Lighter than stock exhaust system
• Significant horsepower and torque gains
• Sleek muffler design allows for maximum clearance
• Removable screen-type spark arrestor included
• Handmade in the USA
• 1 Year Limited Manufacturer's Warranty
Go to the product page at POWERSPORTSiD.com for more information.
To see the full catalog of Big Gun Exhaust Performance Parts and accessories click the link below:
Make your powersports experience the best it can be with Big Gun Exhaust. Click here and choose from top brand name products without the top prices that are ready to ship to your door.

www.powersportsid.com
If you have any questions, feel free to ask them here, in a PM, or call our tech experts at 888.903.4348